Fishing Trips
The archipelago of Raahe is a real fisherman's paradise.
Fishing Trips
The archipelago of Raahe is a real fisherman's paradise. We organise guided fishing trips all year round. You will get to experience the secrets of fishing and enjoy the unique nature of Raahe archipelago. We will take you and your group to the sea on a boat or one of the islands on which you'll get to try fly fishing and netting, or ice fishing in the winter.
There is also possibility to spend a night on one of the fishing huts on the idyllic islands. Share your experiences of the day with your group as the freshly caught fish is cooking on the fire with the sun setting on the background or a storm lantern lights the evening up. The trip lasts from one day up to seven days according to your wishes. Price includes initial guiding, tips for best fishing spots, and a Raahe Fishing Club netting and fly fishing permit. Trips organised weather conditions permitting.
We also organise shorter 2-3 hour fishing trips, that takes you to the sea on a boat to experience the best fishing spots around Raahe archipelago. We offer all the needed equipment for traditional fishing and guide you to get started. Handling the catch also included in the price. The most common fish to catch include pike, bass, whitefish and trout. Contact for more information and to ask for a special offer.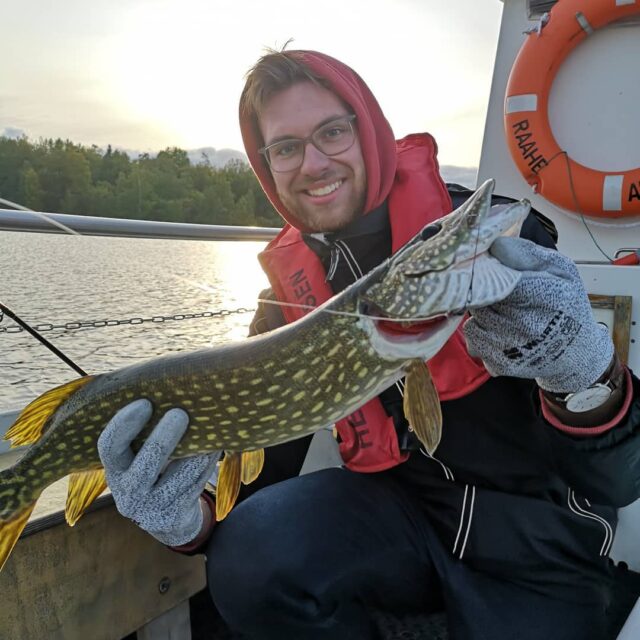 In conclusion
Trip price: 290€ 1-6 person
Duration of trip: ca. 3 hours Extra hours: 90€/hour
Arranged by agreement
Includes: Guidance, fishing equipment, picnic lunch
Dock: Rantakatu 33, 92100 Raahe
Get in contact and reserve a trip